Hi all.
I may find a bug, and i try to explain it with my bad english

On the first screen shoot, you can see an
Amethyst Slash
make by my armsman.
Under the attack, you see the style effect with DD and message who say i cannot absorb life with the lifetap.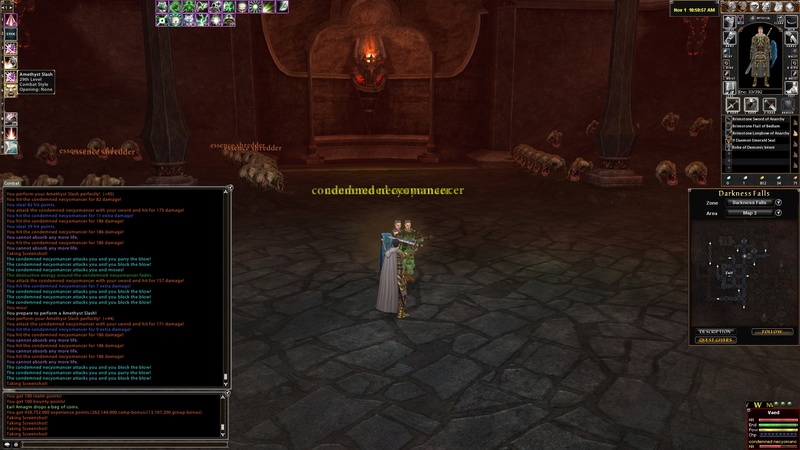 On the second sceen shot, the same style with my cleric. I have buy the slash spec for him.
You can see the style is going good (you perform your amethyst slash perfectly), but the effect is not the same.
You can see a DD style, little more powerfull than the first, but no lifetap...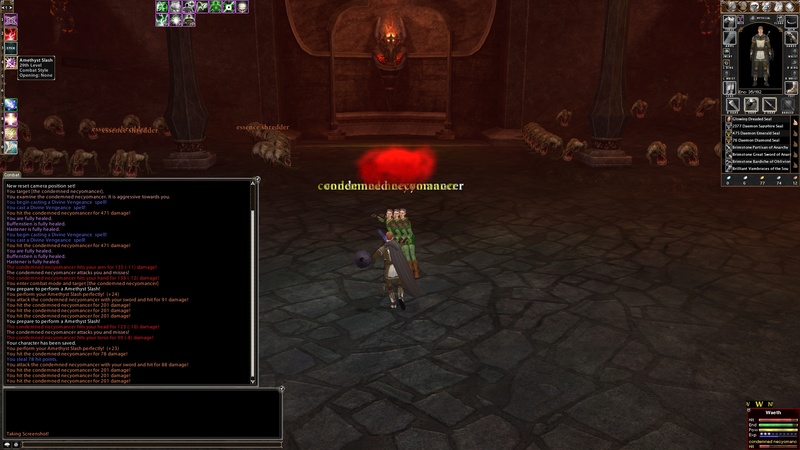 The info text describe the same style effect, but it's not the same.
If it's realy a bug, good luck to find it  

Vaed
PS: I'm not sure the screen shoot are good, i make a zoom.
Armsman:
Cleric:



Posts

: 2


Join date

: 2017-11-01



ok so how it works is clerics get a different slash line from any other class. they also get access to heals that arms dont unless you buy them.
Admin




Posts

: 180


Join date

: 2015-05-19



Thank you for the answer.
If i understant, it's not a bug, slashing spec for cleric is different.
But why the info text is the same ? May that is the bug ?

If it's that, it's not very important.

Other question: the buff spec of the cleric is not buyable, may be because he's too strong ?

Thanks
Vaed



Posts

: 2


Join date

: 2017-11-01



yes no shaman/cleric/druid buff lines to get.
Admin




Posts

: 180


Join date

: 2015-05-19




---
Permissions in this forum:
You
cannot
reply to topics in this forum